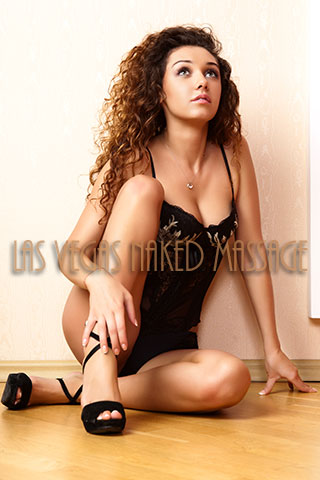 If you are currently staying in Las Vegas for business, or if you intend on visiting in the coming weeks for one of our many conventions going on in the city, you are likely to want to find something to do during your off-time. Vegas has plenty to offer, and what better time to hop on board and experience all the sights and sounds around you. One great part of Vegas is that whatever happens in Sin City tends to stay in the area. Enjoying the touch of another during your stay is no exception.
Enjoy An Invigorating Massage In Your Hotel Room
There's nothing better than being able to sit back and relax after a long day of being on your feet. Convention attendees often find that their feet, back, shoulders, and neck ache after spending time browsing booths or manning one of their own. A massage is just what the doctor ordered.
When you call our service, you have the opportunity to select which girl is sent to provide you with massage services. The available women are all listed on our website, complete with photos and profiles. Your masseuse will pamper you in your hotel room away from activity of any kind, so you can enjoy a comfortable experience during every minute.
You'll Have The Opportunity For A Discounted Rate
The best part about booking a massage is that you will not need to pay full-rate for the services you are provided with. Simply alert our staff that you are attending a convention in the area, and you will be rewarded with a 25% discount on all massages you book with our service. This gives you more time to enjoy the touch of a woman, as you can expand your timeframe. Or, if you would rather, use your saved money to go out on the town with your date.
Let Your Fantasies Expand Beyond Massage
Our girls are not just experienced in giving massages. If you need a partner to head out into the city for the night, whether to a corporate dinner or for some fun and entertainment, your masseuse will double as an escort for the event. Each of our women knows how to act, what to wear, and how to keep you entertained whether you are out in the public or alone in your hotel room.
Consider bringing your date out for some dancing, a bite to eat, or for some drinks. After you enjoy the approving stares from those around you, bring your date back to your hotel for a nightcap. This is when your massage comes into play. Want a nude massage? You'll be stripped down and your escort will do the same! How about a striptease? Lapdance? Just some cuddling? Your date is available to provide you with all of these services if you choose. All you need to do is say the word and she will go out of her way to make sure your fantasies come true.