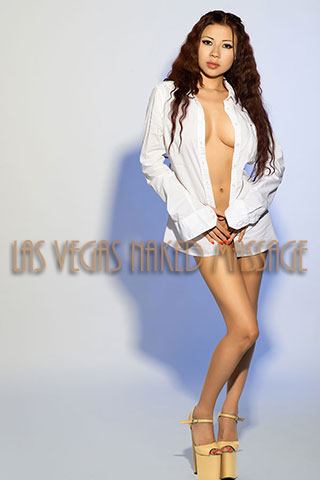 Couples may seem to stick out more than they had before when Valentine's Day approaches. Instead of feeling down because you aren't hooked up at the moment, take the opportunity to celebrate the holiday with some pampering. A sexy massage session can invigorate your body and ease stress wonderfully. Here's what you can expect when you schedule a session with one of our stunning masseuses for Valentine's Day.
Gorgeous Doesn't Even Cut It
When you hire one of our masseuses to come to your place for a session, you'll be taken aback by the beauty that she exudes from the moment she walks through your door. Our ladies are the cream of the crop and some of the most gorgeous that you have seen anywhere. If you have a preference regarding the appearance of your masseuse, you have the option of selecting the exact woman who will show up at your place. Profiles are provided on our website for your convenience so you can see the ladies before you schedule a session, allowing you to pick out exactly who will be servicing you.
A Professional Massage Without Rules To Follow
In spas or massage parlors, there are restrictions in play regarding how much skin you can expose and what actions can take place when you have a session. This doesn't hold true for massages at your place though! Your masseuse will not only encourage you to strip down to complete nudity, but she will do the same! In a professional setting, your masseuse would never touch particular parts of your body as it is against house rules. Don't worry about this at all when you hire someone to come to you! You'll enjoy the feeling of your masseuse's fingers all over your body and you'll have the opportunity to reciprocate the favor if you wish. Every massage session is different and depends upon the connection between the parties involved. You may be in for an exciting treat!
A Masseuse With Other Functions To Enjoy
Your massage girl isn't just there to provide you with relaxation. If you want to go out on the town, she's an escort who will make you look good wherever you decide to visit. She is a tour guide if you aren't from the area and will give you recommendations regarding the best restaurants, lounges, and entertainment sources in the area to enjoy together. She'll be there for conversation, keeping you preoccupied with her banter so you don't have a chance to think about the holiday. She's also there for pleasure when you get back to your place. This means stripping, naughtiness, flirtation, role-playing, and of course, the massage you originally booked at the time of your scheduling session.